Manufacturer Lightwell, in collaboration with the social work company Tomingroep in Almere, has produced more than 4000 new cone luminaires, which have recently been mounted on lamp posts throughout Almere.
"Thanks to this new collaboration, people with a distance to the labour market started to produce street lighting in their own city", says a spokesman for manufacturer Lightwell.
Design
The design by Dutch designer Friso Kramer is equipped with energy-efficient LED lamps that last up to 100,000 hours.
The 'Friso Kramer LED lamp' has a special light shade with frosted finish that prevents glare. "It is a modern design that is perfectly illuminated with low consumption and minimal light pollution. The Luxis luminaires are classically and universally applicable and equipped with special cycle path lenses for extra lateral appearance"said the spokesman.
Technology
Tomingroep not only carries out the production for Lightwell to subsequently use the new lighting in Almere but also in Rotterdam, Amsterdam and Heerhugowaard.
The new street lighting is placed in, among other places, Stedenwijk, Waterwijk and around
the city hall of Almere. Technology such as sensors and other systems (such as cameras and WiFi) can be easily integrated – even after the lamps have been installed.
The municipality of Almere has the ambition to use the above technologies in the future.
"Real production city"
"Our goal was to let Almere benefit from the latest technological gadgets, but also from the best quality at a competitive price", says Sjaak Roosenboom (technical management consultant for the municipality of Almere).
According to Roosenboom, Lightwell was a bull's-eye in that regard and efforts are being made to work together for the long term.
"It certainly starts very well with the placement of these beautiful fixtures and the fact that thanks to Lightwell, Almere is becoming a real production city. What started with a tender has grown into the installation of innovative public lighting that makes the city safer and at the same time helps people who are at a distance from the labor market to work. That is of course a great development in all respects"says Roosenboom.
Fixtures designed by Friso Kramer work great in any street and belong to the identity of The Netherlands.
Assembly of our fixtures takes place at the Tomin group. A responsible choice by Lightwell, because we believe it is important to do business in a socially responsible manner. Because, Tomin Group is centrally located in the country and prefers to work with people who are at a distance from the labor market.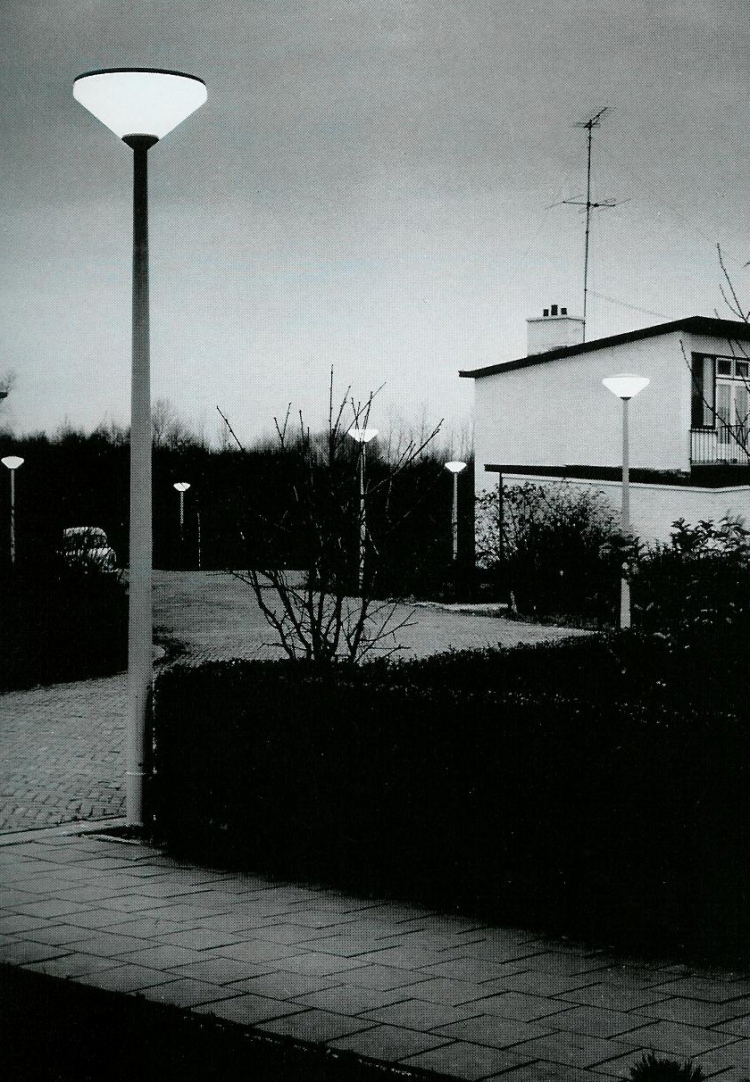 In this picture we see the Friso Kramer fixture around 1960, which is now in large numbers replaced by the Friso Kramer LED.